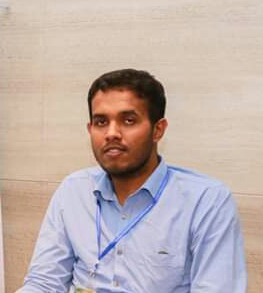 I am Chanaka Pathum Bandara. I invented foot Operated Door Handle with the opener for avoiding the spread of COVID 19 viruses through the door handles.
The foot-operated door handle can be used to open the door by press the door handle knob by using the foot. It is fixed to both the front and back bottom sides of the door. A cable is connected with the normal door handle knob and foot-operated door handle. When the foot-operated door handle is pressed, the cable pulls downside and the normal door handle knob pulls downside and the door lock will be open. This device can also be used for different types of door handle knobs. It is very effective for avoiding spread virus and bacteria through touch with the door handles.
පාදයෙන් ක්‍රියාත්මක වන දොර අගුල මඟින් දොර විවෘත කිරීම සඳහා අත භාවිතා නොකර පාදයක් භාවිතා හැකිය. මෙම උපාංගය දොරේ ඉදිරිපස සහ පසුපස දෙපැත්තටම සවි කර ඇත. කේබලයක් සාමාන්‍ය දොර අගුල සහ පාදයෙන් ක්‍රියාත්මක වන දොර අගුල සමඟ සම්බන්ධ වේ. පාදයෙන් ක්‍රියාත්මක වන දොර අගුල පාදයෙන් පහළට තද කල විට, කේබලය පහළ පැත්තට ඇද ගන්නා අතර සාමාන්‍ය දොර අගුල පහළට ඇදී දොර අගුල විවෘත වේ. තවද, පාදයෙන් ක්‍රියාත්මක වන දොර අගුල පාදය භාවිතා කර ඇදීමෙන්/ තල්ලු කිරීමෙන් දොර විවෘත කිරීම හා වැසීම සිදුකළ හැකිය. මෙම උපාංගය විවිධ වර්ගයේ දොර අගුල් සදහා භාවිතා කළ හැකිය. මෙමගින් දොර අගුල මගින් විෂබිජ සම්ප්‍රෙෂණය වළක්වා ගැනීමට හැකිය.