National Inventions and Innovations Competition
Registration closing date extended to 18th September 2023…
Guidelines to refer before applying for the Competition

Sahasak Nimavum" National Invention and Innovation Competition is an annual event organized by the Sri Lanka Inventors Commission (SLIC) to encourage the making or creation of inventions in Sri Lankan citizens. From the year 2019, an international inventor/innovator pavilion is set up for exhibiting their inventions and innovations and share knowledge and build collaboration between Sri Lankan inventors and international inventors.
"Sahasak Nimavum 2023" is opened for both international and local Inventors as two separate events. We have decided to continue our competition as an online competition. The applicants can submit their inventions/ innovations videos on registration and video will be evaluated by a panel of judges appointed by SLIC.
Local inventors can register under five main categories
School
University & Tertiary Educational Institute
Open
Institutional
Commercialized
Inventors can compete under fourteen technical fields as follows
| | |
| --- | --- |
| F 01 – Public Safety, Welfare and National Defense | F 08 – Applied Sciences and Technology |
| F 02 – Physics | F 09 – Energy |
| F 03 – Medicine and Pharmacy | F 10 – Environmental Conservation |
| F 04 – Traditional Medicine | F 11 – Engineering |
| F 05 – Agriculture | F 12 – Information and Communication Technology |
| F 06 – Food Technology | F 13 – Transportation |
| F 07 – Chemistry | F 14 – Public Works and Infrastructure Engineering |
"Dasis" Award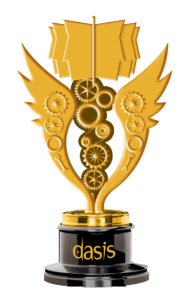 The best invention of School Category
The best invention of University & Tertiary Educational Institute Category
The best invention of Open Category
The best invention of Institutional Category
The best invention of Commercialized Category
"Dasis" is a name given to King "Ravana", who probably is one of the greatest inventors of our history. The most popular invention of him is the "Dandu Monara", the wooden plane. As a nation, we have so much to get inspired from our rich heritage. Hence, we gave the name "Dasis" for the award. It defines the ten heads of king "Ravana" to symbolize the observational capability of inventors and the knowledge that is all-pervasive. These ten heads are depicted graphically at the center of the trophy. The two wings on either side represent the imagination of inventors and the wheels show how they give wings to ideas through technology.
Registration Fee on behalf of Applicants for the Competition
| Category | Registration Fee (Per one invention) |
| --- | --- |
| School | Free of charge |
| Universities and Tertiary Educational Institutes | Rs. 1,000/= |
| Open | Rs. 2,500/= |
| Institutional | Rs. 2,500/= |
| Commercialized | Rs. 5,000/= |
Payment details (Bank Account Details)
Account Name – Sri Lanka Inventors Commission
Account Number – 033100101791066
Branch – People's Bank, Headquarters Branch
Prepare these before applying/ අයදුම් කිරීමට පෙර මේවා සකස් කරන්න /விண்ணப்பிக்கும் முன் இவற்றைத் தயாரிக்கவும்
1. Applying category/අයදුම් කරන අංශය/விண்ணப்பிக்கும் பிரிவூ
2. School, University and Tertiary Education Institute and Institutional Details / පාසල්, විශ්ව විද්‍යාල සහ තෘතීයික අධ්‍යාපන ආයතන සහ ආයතනික විස්තර / பள்ளி, பல்கலைக்கழகம் மற்றும் மூன்றாம் நிலை கல்வி நிறுவனம் மற்றும் நிறுவன விவரங்கள்
3. Recommendation letter of the Principal/ විදුහල්පතිගේ නිර්දේශ ලිපිය – (you can download sample letter by clicking following link-ආදර්ශ ලිපිය බාගත කරගන්න පහත යොමුව ක්ලික් කරන්න) https://drive.google.com/file/d/1C6KqGs3Z22vYuH88SFMU_Ih1zxs-Qyri/view?usp=sharing
4. Recommendation of the head of the institute/ ආයතනයේ ප්‍රධානියාගේ නිර්දේශය
5. If a Group Invention, the declaration document with the names and signatures of team members for no objection to the leadership of the group invention/ කණ්ඩායම් නව නිපැයුමක් නම්, කණ්ඩායම් නව නිපැයුම් නායකත්වයට විරුද්ධ නොවන බව ප්‍රකාශ කරමින් කණ්ඩායම් සාමාජිකයින්ගේ නම් සහ අත්සන් සහිත ප්‍රකාශ ලේඛනය.
6. Inventor Details/නව නිපැයුම්කරුගේ විස්තර/விண்ணப்பதாரியின விவரங்கள்
If group please separate member details by commas (,)
කණ්ඩායම් සාමාජිකයන් කොමාවකින් වෙන් කරන්න (,)
குழு உறுப்பினர்களை காற்புள்ளிகளால் பிரிக்கவும் (,)
7. Description of the Invention/නව නිපැයුමෙහි විස්තර /புத்தாக்கத்தின் விவரங்கள்
8. Patent Information/බුද්ධිමය දේපළ හිමිකම/காப்புரிமம்
9. Submit Your Video for Evaluation-(Maximum-5 Minutes, 100MB)./විනිශ්චය කටයුතු සදහා ඔබ විසින් යොමුකරන වීඩියෝව–(උපරිමය–මිනිත්තු 5 යි, 100MB) /மதிப்பீட்டிற்கு உங்கள் வீடியோவை சமர்ப்பிக்கவும் (அதிகபட்சம்– 5 நிமிடம், 100MB).
විඩියෝව සැකසීමේදී පහත නිර්ණායක පිළිබඳ සැලකිලිමත් වන්න. (Please concern the evaluation criteria before prepare your video)
Evaluation Criteria (click to download)
Only this video will be used to evaluate your invention (Maximum-5 Minutes, 100MB). it should describe the invention briefly with all relevant information for including novelty, practicability, test reports, patent information. For more information, please watch the below video.
විනිශ්චය කටයුතු සදහා ඔබ විසින් යොමුකරන මෙම වීඩියෝව පමණක් භාවිතාවේ (උපරිමය–මිනිත්තු 5 යි, 100MB). විනිශ්චය කටයුතු සදහා නිපැයුම පිළිබදව කෙටියෙන් විස්තරයක්, නවතාවය, පේටන්ට් විස්තර, ප්‍රයෝගික බව හා පර්යේෂණ සහතික වැනි දෑ අන්තර්ගතවියයුතුයි. වැඩි විස්තර සදහා පහතින් දක්වා ඇති විඩියෝව නරඹන්න.
உங்கள் கண்டுபிடிப்புகளை மதிப்பீடு செய்ய இந்த வீடியோ பயன்படுத்தப்படும். (அதிகபட்சம்– 5 நிமிடம், 100MB) இது அனைத்து தொடர்புடைய தகவல்களுடனும் கண்டுபிடிப்புகளை சுருக்கமாகக் கூற வேண்டும் (புதுமை, காப்புரிமம்,நடைமுறை, சோதனை அறிக்கை, மற்றும் தொடர்புடைய).மேலும் தகவலுக்கு கீழே உள்ள வீடியோவைப் பார்க்கவும்.
Awareness for "Sahasak Nimavum" National Inventions and Innovations Competition – 2023

Sri Lanka Inventors Commission (SLIC) is in the process of organizing the awareness programs in conjunction with the "Sahasak Nimavum" National Inventions and Innovations Competition – 2023.
Kindly request to participate suitable persons including students and those who are interested in inventions and innovations and willing to apply for the SN 2023 Competition as individuals or representing your organization/s.
Registration – https://forms.gle/SxYqkutBbTEsdYKd6
Please register via the google link above and contact the Project Division of the Commission via 0112676650 and 0113642366 for further details and to confirm your participation.
We highly appreciate your contribution and dedication in cultivating an innovative culture in Sri Lanka.