With Many Victories Sri Lanka Inventors Once again Praise From International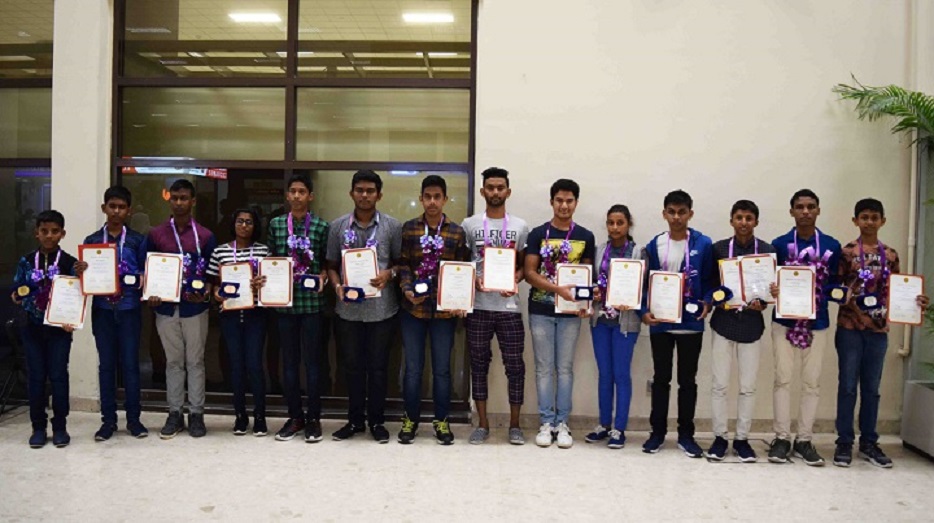 Sri Lankan Young Inventors shine at The 6th International Young Inventors Awards (IYIA) 2019, Jakarta, Indonesia
Sri Lankan School Inventors who participated in the "6th International Young Inventors Awards (IYIA) 2019" competition held in Jakarta, Indonesia form 09th to 12th October were rewarded with great achievements.
They have won one (01) Special Award, four (04) Gold Medals, six (06) Silver Medals and two (02) Bronze Medals.
Participants in this competition were selected among young inventors who won gold medals and silver medals in the school category at the "Sahasak Nimavum 2018", National Exhibition for Inventions and Innovations. The Sri Lanka Inventors Commission fully sponsored these students to participate "IYIA 2019". Their achievements are as follows.
| Inventor | Invention | Medals & Awards |
| --- | --- | --- |
| G. W. Thimith Navodya | "Car Buffer Sensor" | Gold Medal with a Special Award from INNOPA for best research |
| Supun Sasipriya Silva | "Walk Enhancing Smart Device" | Gold Medal |
| N. G. Chiran Tharushka Bandara Gamage | "Security System for Financial Institutes" | Gold Medal |
| N. W. D. A. S. Amandaka & S. H. B. Pramuditha | "Automatic Fish Catcher" | Gold Medal |
| K. B. Y. V. Fernando | "A Machine to Safe the Cables" | Silver Medal |
| Gavith Nimdiya Gammampila | "Gutter Water Removing Tool" | Silver Medal |
| A. Derans | "Body Cleaner" | Silver Medal |
| H. G. Chanuka Dilshan | "Machine to Remove Coconut Husk" | Silver Medal |
| K. Mugesram | "Safety Helmet" | Silver Medal |
| H. Kaveesha Gimhan Silva & Hiruni Maneesha Weerakoon | "Modified Multipurpose Scraper" | Silver Medal |
| R. M. Keshika Nipumali Gayathree Rathnayake | "A Safety Candle Holder" | Bronze Medal |
| W. A. Naveen Prabashwara Amarasooriya | "Intelligent Water Level Controller" | Bronze Medal |